Our company "Lo Scrigno" was founded by us, Bruno and Maria Teresa, in the distant 1990. It all started with our great passion born in a small laboratory in the Veronese countryside. Love for wood and great interest in art have led us to touch various areas such as the restoration and sale of antiques, design and creation of custom-made furniture.
After 20 years of experience and passionate work we have moved to the center of Cologna Veneta (VR), where you can come and visit us and enter our world.
We have always collaborated and interacted with high-level architects and designers. With them we have in common the concept of harmony, that is, we believe that an environment, to have its own balance, must be conceived with a complete vision of spaces and styles, obtaining a pleasant, complete expression of elements.
Our mission is to understand in depth the needs of the customer, his lifestyle and his needs without neglecting or overshadowing his aesthetic tastes; later, through careful planning, rework and put together all this information to achieve the creation of an environment that can completely satisfy the client.
In these 30 years of work we have surrounded ourselves with an entourage of artists and artisans with whom we collaborate to offer a more complete service. Among them we include architects, sculptors, gilders, upholsterers, smiths, painters and glassmakers.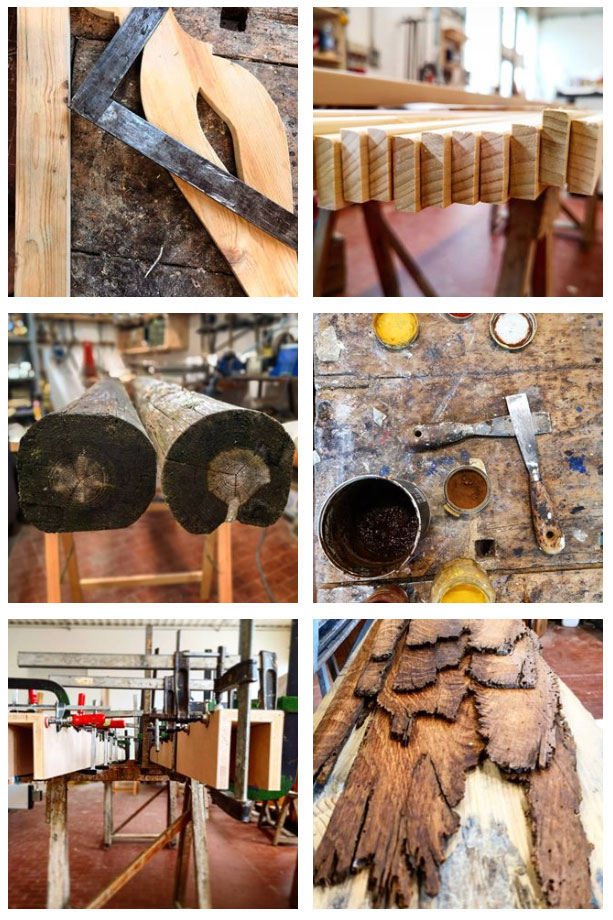 Some of our creations: